Apelby Communications announce a new partnerhip with Etisalat Misr
June 26, 2019
  We are pleased to announce a new partnership between Apelby Communications and Etisalat Misr. Etisalat Misr is a subsidiary of Etisalat group one of the first telecom operators in the world to launch the 4G with total presence in 16 countries across Africa, Middle East and Asia.
 "Etisalat Misr is known for their strength in the ICT industry, and this collaboration offers strong support for our business," said Emil Kováč, Chief Strategy Officer.
 We are thinking over to expand the services by working in close collaboration. Our foremost goal is to satisfy the customer by providing our best services. This partnership will surely help us enhance and enrich our business and also provide newer services.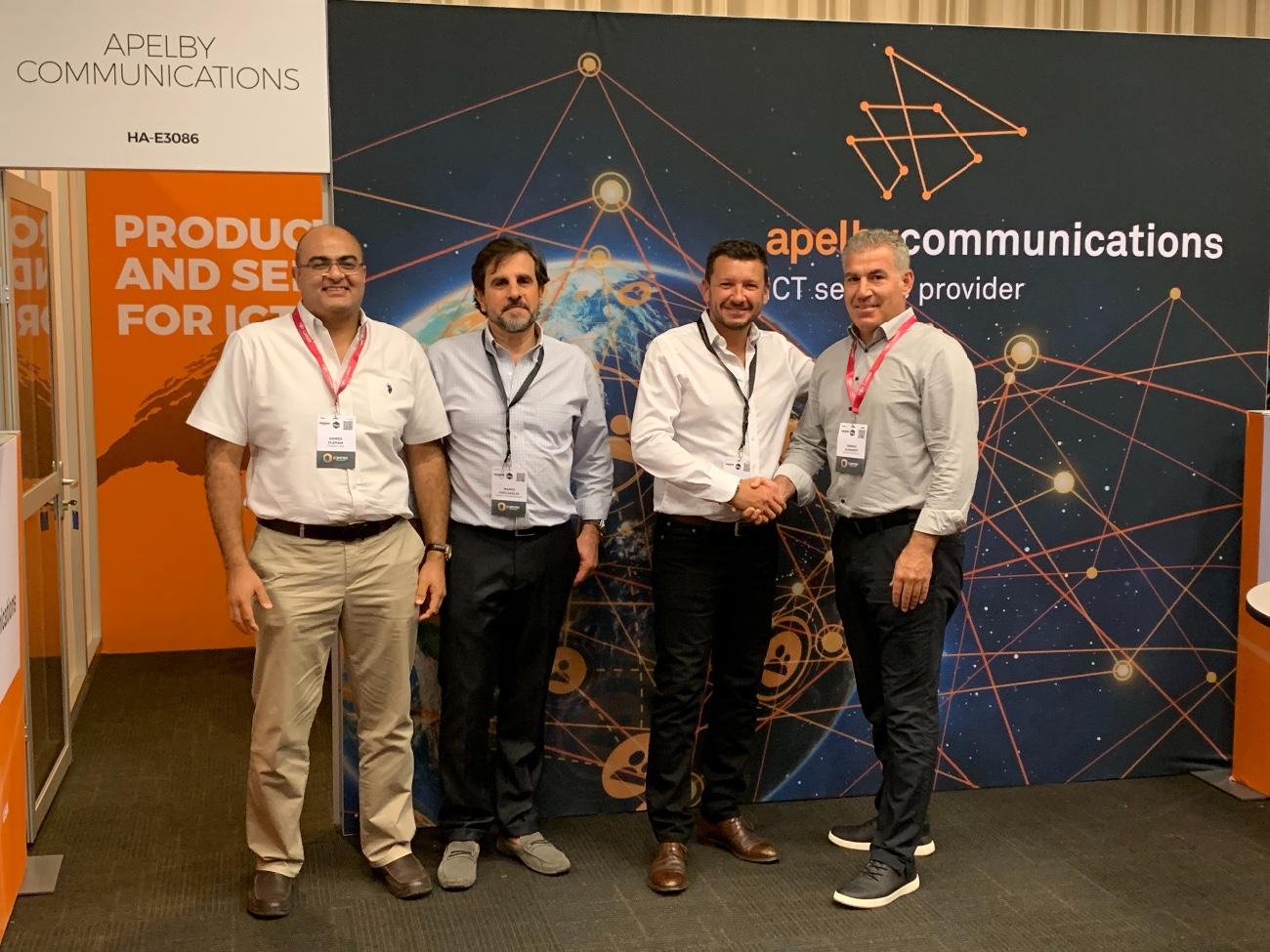 Marco Cacciaglia, Sales Director of South Europe and North Africa and Emil Kováč, Chief Strategy Officer of Apelby Communication (in the middle). along with representatives of Etisalat Misr.